Aberdeen & District Culture & Recreation Board
The Aberdeen & District Culture & Recreation Board receives funding from various grants including but not limited to those given by the RM of Aberdeen, the Town of Aberdeen, Community Initiatives Fund, and Saskatchewan Lotteries. They are proud to support the following clubs:
Big Sky Soccer Association
Dance Aberdeen
Ukrainian Dance
Aberdeen Minor Hockey Association
Preschool
Sunset Riders Equestrian
Sunset Rangers Multiple 4-H Club
Tae Kwon Do
Aberdeen Community Hall
Aberdeen Seniors Club
Hub City Radio Control Club

The Aberdeen & District Culture & Recreation Board is available to help start up new clubs and activities. For more information, please contact Grace Wudrich at (306)253-4659.

Aberdeen Creative Preschool:
Aberdeen Creative Preschool is located at the Aberdeen Composite School. Our focus is on children ages 3 & 4. We have a specialized classroom with several activity centers designed to promote different areas of child development. All activities are supervised by the teacher as well as a parent helper. Outdoor play, weather permitting, as well as regular visits to the Aberdeen Composite School gymnasium complement classroom time and allow for gross motor activities. We also utilize the Aberdeen library as part of our classroom routine, where children are allowed to check out books to take home and read with their parents. Parents are encouraged to participate in all school activities such as fund-raising, field trips and in class seasonal activities as well as volunteer to be a member of our executive.
Please contact us via email if you have any questions or are interested in registering your child in preschool. Email: aberdeencreativepreschool@gmail.com

Aberdeen Library:
The Aberdeen Branch of the Wheatland Regional Library is located at 207 Main Street. The library hosts different events during the year. For more information and hours, please visit the Wheatland website https://www.wheatland.sk.ca/branch/55.

Aberdeen Minor Hockey League:
Aberdeen Minor Hockey Association is a nonprofit organization committed to providing the youth of Aberdeen and area with a positive and healthy environment to participate in hockey. As an organization, we strive to provide kids with a place to play hockey at a reasonable cost.
For more information contact Trevor Cornish at 306-380-9468 or by email trevor@aberdeenminorhockey.ca

Aberdeen Rec Complex:
The Aberdeen Rec Complex houses an ice sheet, a smaller training sheet, a multi-purpose room (yoga and groove 'n stretch classes), lounge, fitness studio, dance studio, and meeting rooms. Ice and facilities are available for small or large scale rentals. For more information call (306)253-4332.
Dance Aberdeen:
Dance Aberdeen has qualified instructors offering all levels of:
Ballet, Tap, Jazz, Musical Theatre, Modern, Lyrical, Hip-Hop and Acro.
Learn to Dance and Kindergym are also available (3 and 4 year olds).
Classes are held in our well-equipped studio, on the second floor, at the Aberdeen Rec Complex. Classes run from September until April.
If you have a child interested in dance and need more information please contact us at danceaberdeenboard@gmail.com
Hub City Radio Control Club:
The Hub City Radio Control Club welcomes members of all ages that are interested in the world of radio control modeling. Located a little over half a mile north of Highway 5 on Valley View Road, it is a great location close to the city for anyone that is enthusiastic about flying model aircrafts. For more information please visit their website www.hcrcc.org

Sunset Rangers Multiple 4-H Club: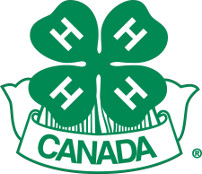 By recognizing the potential that exists within its members, 4-H acts as the vehicle that drives their creativity, increases their knowledge and challenges their comfort zone. Being part of a 4-H club connects members to a network of friendship, leadership and support within over 200 clubs, coordinated by over 800 volunteer leaders. For project ideas and information visit www.4-h.sk.ca or contact Carla Norman, General Leader, at 306-253-4480 or by email cnorman@yourlink.ca
'You can spot a 4-H member at 150 paces. They maintain eye contact, they are confident and they are able to interact with ease.' – Teresa Clouston, 4-H Supporter