The Rural Municipality of Aberdeen #373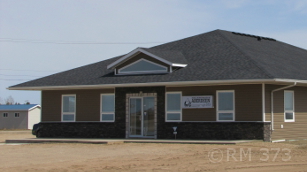 Regular Council Meetings begin at 8:00am on the 2nd THURSDAY of each month.
Both the time and date of meetings may be changed by council.
Next Meeting: April 13th, 2023
The Spring Ratepayers Supper will be held on April 4th, 2023
Location: Aberdeen Community Hall

Doors Open: 6:00pm
Supper: 6:30pm
Annual General Meeting to follow supper

Tickets: $25

Tickets will not be sold at the door and must be purchased in advance from Councillors or the RM Office



The RM of Aberdeen No. 373 has partnered with OptionPay to provide Credit Card Transaction Services for the RM. If you would like to pay an invoice via credit card, please follow the link by clicking on the OptionPay logo above.
*Please be advised that OptionPay is a user pay system and the administrative fee for the transaction will be accessed at time of payment.

Taxes:
2022 Taxes were due December 31st, 2022. All unpaid balances have been applied to the tax roll as arrears for 2023, and are subject to a penalty of 1% per month.
If you have paid off your 2022 Taxes in full and wish to get a head start on your 2023 Taxes, the 6% discount is from January 1st - July 31st, 2023. Click here for more information on how to understand your Tax Notice.

Taxes can be paid via credit card using OptionPay, through e-Transfer to rm373@sasktel.net, by cheque, cash, or by setting the RM up as a Bill Payee through online banking [search for "Aberdeen" and look for Aberdeen No.373 (RM) Tax].
Newsletters & Upcoming Events can be found under the "Community Info" tab.
Facebook:
The RM of Aberdeen No. 373 has a Facebook page. Like our page to receive up-to-date information on road conditions, events, and happenings in the office.

Mailing Addresses:
If your mailing address has changed, please notify the RM Office either by phone or email. It is the responsibility of ratepayers to ensure their contact information is as up to date as possible. Canada Post will not provide the office with the information for you.

Elections:
Election Day was November 9th, 2022 from 9:00am-8:00pm. An advanced poll was held on November 1st from 9:00am-5:00pm. The position of Councillor for Division 2 was up for election. Divisions 4 and 6 were filled by acclamation. Learn more about the Election results.
Saskatchewan Municipal Hail Insurance Withdrawals:
Anyone currently insured by Saskatchewan Municipal Hail Insurance that is wishing to withdraw their coverage for 2023 must do so prior to March 31st, 2023.
Owners of land may withdraw all, but not part, of their cultivated land from the operations of the Municipal Hail Insurance Act by filing a withdrawal application with the Association on or before March 31st. SMHI Withdrawal Form
Grain Bag Recycling:
Cleanfarms has taken over the grain bag recycling program. Rolled, clean grain bags are accepted at the Loraas Collection Site at Highway 12 & Lutheran Rd, SE 16-38-5 W3. Located on Lutheran Road, 1/2 mile East of Highway 12 North in the RM of Corman Park. For more information please see the cleanfarms website at: cleanfarms.ca/materials/grain-bags/#collection-sites
Garbage Pickup:
If you have a roll-out cart for garbage pickup, please remember to move your cart back onto your property after garbage day. Garbage carts left on the road or municipal right-of-way pose a hazard to motorists and snow plow machinery. Carts damaged by passing vehicles are the sole responsibility of the owner.
If you have a roll-out cart and would like to add recycling pickup to your service, please contact Loraas disposal at (306)242-2300.
Transfer Station:
March to October Hours - Wednesday and Saturday
10:00 am-5:00 pm. Please note, the gates will be locked at 5:00 pm. All refuse must be unloaded by this time - please plan accordingly.
November to February Hours (Winter Hours) - Wednesday and Saturday
10:00 am-4:00 pm. Please note, the gates will be locked at 4:00 pm. All refuse must be unloaded by this time - please plan accordingly.
Noxious Weeds:
The RM has a dedicated weed inspector to help control the spread of noxious weeds in the area. Please be on the lookout for some of these common species found in our area. Should you believe that any of these noxious plant species are present, please let the RM office know via email with attached pictures of the plant in question and we will arrange a visit from our inspector.
Wild Parsnip: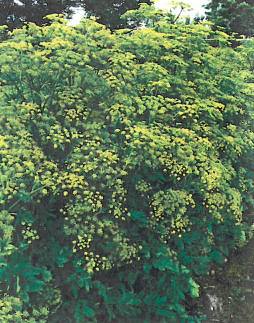 Be on the lookout for Wild Parsnip aka Poison Parsnip. While the roots are edible, the leaves can be very harmful to humans and pets. Wild parsnip is designated a noxious weed and resembles the appearance of dill plants. Wild parsnip produces a chemical in its sap and, if skin contact is made, can result in severe and painful second degree burns, blisters, or rashes. If the sap gets into the eyes, it has the potential to cause permanent blindness. Some cases of wild parsnip have been found in the ditches in the RM of Aberdeen. If found, please report the plant to the RM office. Click here for more information on Wild Parsnip.
Bylaw Enforcement Officer:
To avoid a visit from the Bylaw Enforcement Officer, and possible fines, please familiarize yourself with the RM's bylaws. Our bylaws are available on our website under the "Governance" tab, in addition to being accessible for viewing at the municipal office. Photocopies of the bylaws may be prepared at $1 per page. Bylaw Enforcement Complaint Form.
2022 Mill Rates:
Municipal - 5.1 mills
Millrate Factors
Agricultural Property - 1.00
Residential Property - 1.08
Commercial Property - 2.50
Resource (Oil&Gas/Mines&Pipelines) - 2.00
All School Divisions:
Agricultural Property - 1.42 mills
Residential Property - 4.54 mills
Commercial Property - 6.86 mills
Resource (Oil&Gas/Mines&Pipelines) - 9.88 mills